Body Control Pilates, benefits of …
Pilates targets the deep postural muscles of the body, building strength from the inside out, re balancing the body and bringing it back into correct alignment. It helps to reshape your body, making it longer, leaner and more toned. It can also improve your posture, achieving the perfect balance between strength and flexibility, and it's a great way to relieve unwanted tension. Athletes use Pilates to enhance their performance and to reduce the likelihood of injury. It's slow controlled approach means that it gives sustained results for all and it is now recommended by medical specialists for those especially with back problems.
At Bodysense, we guarantee our Pilates will:-
Correct muscular imbalances and improves breathing
Reduce muscular and joint pain
Help to prevent and rehabilitate injury
Increase strength, flexibility, balance and coordination
Improve gymnastic and athletic sports performance
Improve posture making the body more toned, longer and leaner
Pilates matwork classes
The Pilates classes are performed on mats only without the use of large equipment. To further client progression and motivation, stretch bands, hand weights, foam rollers, wooden poles and balancing equipment are sometimes used. Class numbers are kept low with a normal attendance of 4 to 8 persons. A range of differing levels of Pilates classes are available in Springfield (Bodysense UK Ltd) and Great Baddow (Great Baddow Parish Hall). Please see the list of current Pilates Classes in Essex at the top right of this page.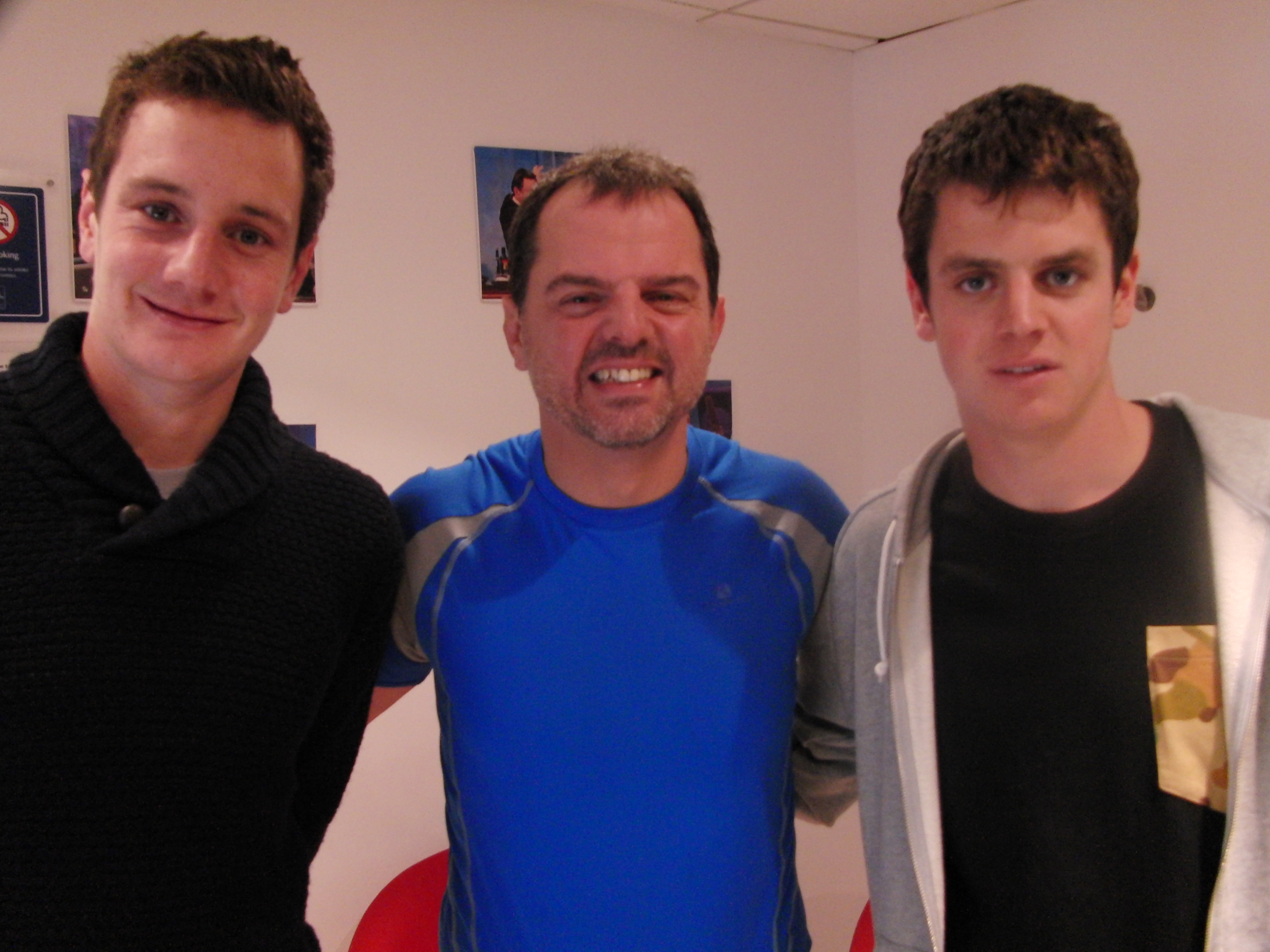 Stewart Heath with the triathlon Brownlee brothers on ITV1 Alan Titchmarsh Show
Here's Stewart Heath after teaching Pilates with the Olympic Triathlon Brownlee brothers on the ITV1 Alan Titchmarsh Show