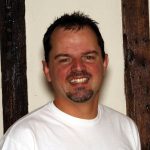 Bodysense director.
Stewart Heath
Stewart has a background of over 25 years experience in the fitness and leisure industry. Commencing with a business studies course for the leisure industry at Chelmsford College, he then consolidated and applied many of his skills from fitness instructing, sports injury rehabilitation and a teacher of Anatomy, Physiology and Body Massage, Stewart was introduced to Pilates early in 1999. After completing a course of Pilates, he soon found the benefits of the method and decided to train and qualify as a Body Control Pilates Instructor, working alongside Lynne Robinson (who is considered the face of Pilates in the UK).
Stewart constantly updates his knowledge and teaching techniques by completing various courses including the theory and practice of matwork and machine work (Studio Reformer, Cadillac and CoreAlign), pilates for pregnancy etc and annually attends the Body Control Pilates Association Development Weekend.
These factors enable Stewart to give interesting and varied classes to help each and every client to stay motivated and to be able to attain their individual goals.
Stewart's clients vary from the first time exerciser, medical profession referrals, spinal surgery clients, pregnant ladies, professional athletes, to those who just wish to improve their posture.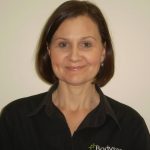 Administrative assistant.
Cheryl Heal
Cheryl joined the team in May 2012 following a PA/Secretarial career in the City. Cheryl supports the whole team from welcoming clients and visitors at our premises in Springfield, booking nutritional consultations for Amber, managing Pilates bookings and enquiries, as well as ensuring the smooth running of the Bodysense office.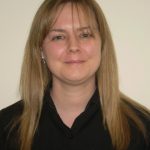 Administrative assistant.
Rachael Daughters
Rachael joined the Team in October 2016, having previously had a career in Sales, Admin and Marketing in London. Rachael completes the Admin team working alongside Cheryl, and supports the Team in welcoming clients, booking Nutritional Consultations and Pilates appointments/sessions and dealing with general enquiries. Rachael also manages our social networks, monthly newsletters, posters you may see around the local area and anything which will help grow our network and profile.