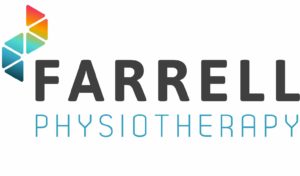 WELCOME TO FARRELL PHYSIOTHERAPY
Chelmsford's leading physiotherapy and sports injury clinic.
Our expert physiotherapists specialise in providing the latest in physiotherapy treatments and techniques in order to
Get you pain free as soon as possible
Cure the cause of your pain
All our therapists are highly trained , experienced and registered with the relevant regulatory bodies (CSP, HCPC). Each therapist has their own area in which they have a keen interest and specialise .We work very closely with other members of the multi disciplinary team including GP's, Surgeons, Podiatrists, Pilates Instructors and Personal Trainers as it is of the utmost importance that you get the correct information and advice at the correct stages.
We operate long opening hours to accommodate our clients as we appreciate that you may have busy working lives and need appointments to suit. We open at 6am and close 9.30pm Monday to Friday and Saturdays 9am until 12pm allowing you to access us before or after work or during the day.
APPOINTMENTS
What you can expect during your consultation with us
Everyone is an individual and as a result, at Farrell Physiotherapy, we ensure that every session is bespoke to you and the injury you have sustained.
Commencing with the initial consultation, we will ask you some questions about the mechanism and history of the injury. We will then examine your injury and give you're a differential diagnosis and explanation based on what the findings indicate.
Following this you will receive treatment and be given an exercise program to follow over .You may need more sessions but it will all be explained by your therapist.
To arrange an appointment, call us on 01245 830280 or email: infofarrellphysiotherapy@gmail.com
All payments are made after each session. We accept cash, all major credit cards and cheques.
We are recognised by ALL major health insurance companies, including BUPA, AXA PPP, WPA, CIGNA, AVIVA, PRU HELATH and NUFFIELD. Please contact us if you have any queries about your health insurance or using it for Physiotherapy.
Return you to pre injury levels of activity
Furthermore, we will also give you a bespoke exercise and rehabilitation program and advice to prevent re injury and remain pain free.